A collaborative project with the Pastoral Ministry Office, Liturgy Commission, Marriage and Family Life, and Mission Northampton.   
Introduction
This is a new world we are moving into, full of uncertainties.  We don't know what resources we will have, who will come back to church, or how things will unfold over the next year.  It's starting to look like return to church will be a trickle-back rather than a flood, and we need to make the most of opportunities along the way. We have two different needs facing us:
To re-establish our existing communities and ministry groups
To reach out to those who have not yet returned and to new people
Here is a collection of ideas to encourage and inspire communities to help parishes meet these needs.  There are resource sheets for a variety of different ministries, and webinars through the autumn.  We hope you find this helpful.  
Using the resources
There are a variety of different ways these resources can be used.
Whole parish approach: some parishes are using the pandemic to have a strategic look at their activities: what have we always wanted to change?  What has the past year shown us about our communities?  These resources can help parishes to focus on renewing their ministries and reaching out to schools and the local community.
Pick and mix approach: some parishes will prefer to focus on one or two opportunities: for example rebuilding community through social activities or renewing their music ministry. They can make use of the downloads for these particular areas.
Individual response: resources can also be used by individuals to re-gather the ministries they are involved in, for example bringing together welcomers and stewards.
Every parish will do this differently!  
Family Walk at St Anne's, Wendover   
Webinars:
We are joining with Clifton Diocese to offer three webinars to support these resources through September:
Fr. Nicholas King SJ reflected with us on Christian Hospitality as we find it in the Gospel of Luke.
Jo Boyce inspired us to refresh our music ministry with lots of new ideas to help us get going again.
27th September: Avril Baigent and Sarah Adams reflect on the practical steps to help re-build our communities.
To book, go to https://refresh_renew.eventbrite.co.uk
The Liturgy Commission is running a series of zoom training/refresher meetings for Eucharistic Minister, readers, and children's liturgy leaders which are open to all whether veterans or new to ministry.
Readers: 22nd, 29th September and 6th October, 7.30pm
Eucharistic Ministers: 3rd, 10th and 17th November, 7.30pm
Children's Liturgy: 15th September, 7.30pm
Email admin@nores.org.uk to book.

Resource Sheets
In addition to zoom gatherings on particular topics, we have developed handouts to encourage reflection and action in the following areas.  Click each title to download.
Like many parishes we here at Holy Family have used Zoom and the like  for a whole number of groups during pandemic time: sacramental preparation (Baptism, Reconciliation, Communion, Marriage),  Scripture study (giving us the opportunity to engage speakers from other parts of the Diocese), Sharing our Faith and prayer (Stations of the Nativity, of the Cross and of the Resurrection).
As we begin to feel more confident to meet physically it will be important not to lose the convenience of virtual meetings and the opportunities they give us to add to parish life. Here at Holy Family we have begun a number of virtual groups that have proved popular and we intend to develop them further: Lectio Divina, CAFOD, a "listening group" (where people can safely discuss their place in the Church), Teams of Our Lady, Friday prayers etc.
Next Steps for Parishes
Re-connecting with existing communities – stage 1 (right now)
Improving our welcome – probably the most important job right now. There are lots of resources here: https://pastoralministryoffice.org/welcome/ .
Transitioning from stewards to welcomers or integrating stewards into existing welcoming teams.  The Pastoral Ministry Office can offer an in-person or zoom workshop for parish welcoming groups to help with this.
St Teresa's parish in Princes Risborough is having a hospitality workshop on 25th August to re-think their welcome.

St Gregory's in Northampton have put together a whole welcoming strategy as part of their response to the Divine Renovation webinars.
Social events –

What can we do? Walks, picnics in small numbers.  Tea and coffee as per café rules.
What can we do once the cases reduce back down? Better hospitality after Mass, summer picnics and BBQs.

Checking our websites and signage for correct information.  Does your parish website have the correct Mass times on at the moment? 
Holy Cross and St Philip and St James parishes have created a beautiful new website
Re-establishing existing communities – stage 2 (autumn)
Ministries:

Liturgy Commission to run sessions for readers, children's liturgy, and Eucharistic Ministers
Joint webinars with Clifton Diocese on hospitality and music ministry
Think about the use of live-streaming into the future?

Create opportunities for your ministry groups to gather locally – eg bringing your music group back for an afternoon of playing old favourites, or connecting up the children's liturgy leaders.
Respect and make provision for the vulnerable and concerned. What provision can we make for those who will remain vulnerable into the long term, eg some socially distanced seating in the church, or a special mid-week Mass?
St Columba UCM – had a summer walk and plan to do another for the parish in August.   They are planning to bring together some older parishioners for afternoon tea in a garden to meet up and chat – to get used to going out again.
Reaching out to those who haven't returned – stage 3 (autumn/winter)
Making better connections with our schools as we go forward (for example putting an invitation to Mass in the newsletter)
Understanding the concerns of different communities and groups within our communities.
Making sure that our churches are ready for visitors – websites and signage up to date, all ministries going well, esp music and welcome, church cleaned, excellent hospitality afterwards
Encouraging parishioners to invite friends and family to come back – you've been missed!
Can we make use of Home Mission Sunday (19th Sep)?
Come back for Christmas campaign. Make the most of Advent and Christmas to plan 'invite-able' events eg Christmas crafts and carols, Christingle, drop-in prayer. Also make sure we invite people to the things we usually do (eg our Christmas liturgies).  Click here for ideas on this. 
Continue to look for reasons to invite into 2022. Could this become established practice for our parishes?
Last year quite a few of our parishes created outside cribs, and invited local communities (eg the schools, families) to come and offer prayers, and share photos and their prayer intentions on social media.

Outside crib at Holy Family Parish, Langley
Existing Resources
Over the past year, the Pastoral Ministry Office has developed a range of resources to help parishes with our current situation.  How might these be useful as we go forward?
It looks as though online and/or blended groups will be with us for a while to come.  Here you'll find a range of resources to take groups online.  

Radical hospitality is about more than giving out hymn books with a smile!  Discover the servant heart of hospitality, and how it can bring people back to your parish.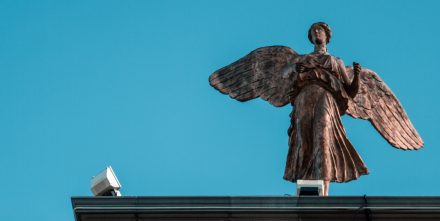 Our online prayer resource, suitable for individuals and groups, and which would be perfect for RCIA or first communion parents for online groups through the autumn.
After more than a year, it's finally possible to take communion to the sick again.  Click here to find our diocesan guidelines, prepared with advice from a local NHS trust. 
It feels early to be thinking about this, but how can we plan to reach our missing families through Advent and Christmas this year?  
Webinar Series
Over the past year we have also run two series of webinars with a wide range of experts including Bishop David Oakley, Jo Boyce, David Wells, Prof Francis Davis, Brendan Thompson, Hannah Vaughan-Spruce, and Sr Gemma Simmonds among others.  The first series explored some of the key issues emerging from the first lockdown, including sharing the Gospel online, starting new social action groups, and finding the joy in our everyday lives.  You can find them all here:
The second series was a read-along of Fr James Mallon's Divine Renovation, looking at what holds us in maintenance mode as a church, and how we can become an open and welcoming community, with a mission focus.  You can find them here:
Finally look through our blog for stories about how our parishes have responded to the pandemic with creativity and determination.